Ontario Institute of Technology (OIT) is an inspected private school duly registered with the Ontario Ministry of Education under the BSID Number: 666777. Located in Toronto, Canada's largest city and the provincial capital of Ontario
---
Videos & Photos
Important Date
Campus Life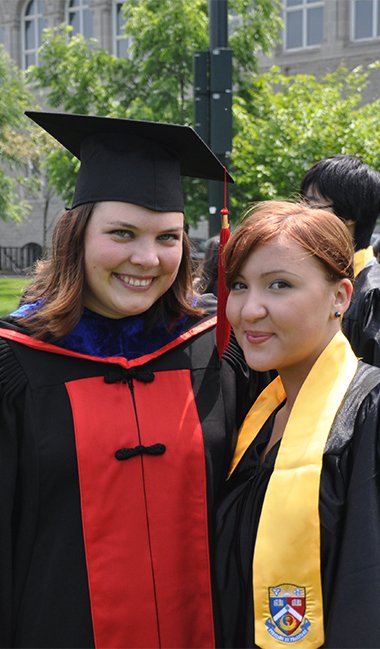 How we do it?
Ontario Institute of Technology (OIT) is committed to providing quality education in liberal arts and sciences to enable students to succeed in their advanced studies and future careers. OIT seeks to nurture students' intellectual and spiritual growth in an inspiring and supportive environment. OIT encourages students to pursue academic excellence, to develop a life-long passion for learning, and to dedicate their lives to the betterment of humanity. OIT strives to foster responsible and compassionate world citizens who demonstrate innovation, leadership, commitment and integrity in all their endeavours.
Highly qualified faculty
Responsible and caring staff
Excellent facilities
Multicultural learning environment
University placement and career services
Credits recognizable by prestigious universities
Smaller class size and tutorial support
Well-designed ESL and EAP courses
Why we do it?
OIT is committed to offering quality ESL (English as a Second Language), UP (University Preparation) and GP (Graduate Preparation) courses to students from around the world. Studying at OIT provides you with a pathway to a university degree in Canada that will open doors to many new opportunities and prepare you for future challenges. OIT provides a solid foundation for your advanced studies by offering government-accredited UP courses and rigorous ESL training while maintaining high academic standards and giving careful attention to the individual needs of each student. OIT's flexible approach to entry requirements makes it an open and accessible institution, serving the educational needs of a diverse range of local and international students. OIT offers you excellent facilities. The friendly, experienced, dedicated instructors and staff at OIT are devoted to serving your needs and helping you to achieve your educational goals. They offer all our students a high level of personal and academic support to ensure that they have not only an academic success but also a memorable and enjoyable experience in Toronto. We hope you will find all you need to know on these web pages, but if you have any questions, or would like to discuss your options in more details, please do not hesitate to contact us at Tel.: 416-739-1888, Fax: 416-739-1884, E-mail: admissions@oitedu.ca.

Countries
---
Donec vestibulum justo a diam ultricies pel lentesque. Quisque mattis diam vel lac.
Students
---
Donec vestibulum justo a diam ultricies pel lentesque. Quisque mattis diam vel lac.
Teachers&Staffs
---
Donec vestibulum justo a diam ultricies pel lentesque. Quisque mattis diam vel lac.
years of experience
---
Donec vestibulum justo a diam ultricies pel lentesque. Quisque mattis diam vel lac.
Nulla imperdiet sit amet magna. Vestibulum dapibus, mauris nec malesuada fames ac turpis velit, rhoncus eu, luctus et interdum adipiscing wisi. Aliquam erat ac ipsum. Integer aliquam purus. Quisque lorem tortor fringilla sed.
Quisque lorem tortor fringilla sed, vestibulum id, eleifend justo vel bibendum sapien massa ac turpis faucibus orci luctus non, consectetuer lobortis quis, varius in, purus. Integer ultrices posuere cubilia Curae, Nulla ipsum dolor lacus, suscipit adipiscing. Cum sociis natoque penatibus et ultrices volutpat. Nullam wisi ultricies a, gravida vitae, dapibus risus ante sodales lectus blandit eu, tempor diam pede cursus vitae, ultricies eu, faucibus quis, porttitor eros cursus lectus, pellentesque eget, bibendum a, gravida ullamcorper quam. Nullam viverra consectetuer.