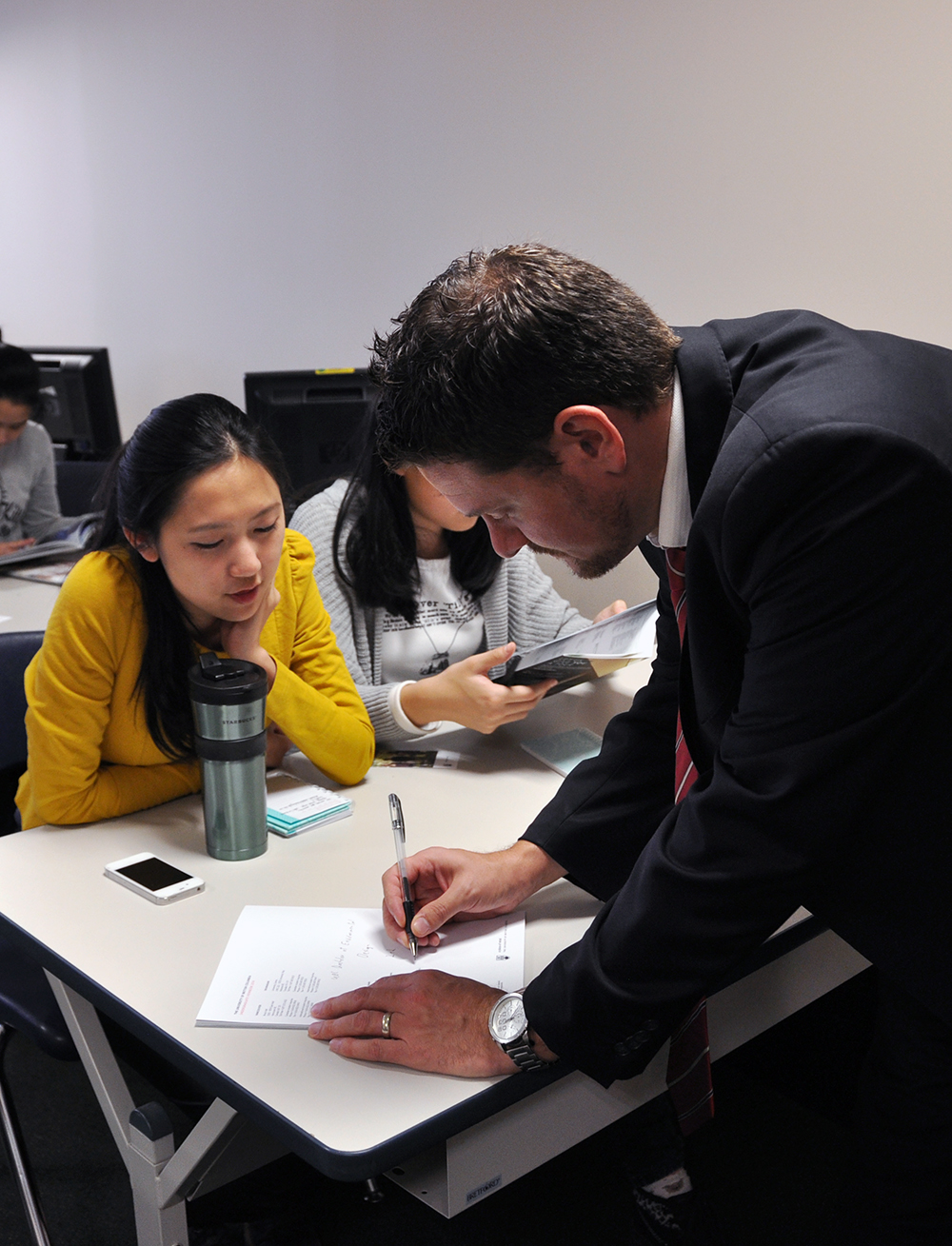 Step 1
Complete the attached International Student Application Form. There is no closing date as applications are processed throughout the year. However, you are advised to apply well in advance because there could be delays when applying for a Canadian Study Permit.
Step 2
Send your completed International Student Application Form with all supporting documentation and the required application fee to the Admissions Office.

Supporting documentation includes:
a. Proof of English Language Proficiency (TOEFL or any other internationally recognized English test)
b. Academic Transcripts for previous schools you had attended
c. Resume (If you have any employment experience)
Step 3
We will evaluate your application: based on your academic qualifications and English language skills for your chosen program of study.
Step 4
We will confirm the receipt of your application. If your application is successful, we will create a package for you, which will include the following:
a. Correspondence indicating the program to which you have been admitted and the starting date of the program. We will indicate any conditions that must be fulfilled before enrollment can be confirmed.
b. An invoice for tuition fees and other charges.
c. Student services information, including health insurance, accommodation, etc.
d. Information on applying for the necessary Temporary Resident Visa and Study Permit.
Step 5
In order to accept the offer of a placement in one of our programs it will be necessary to pay the tuition fees and other charges due. This will include the registration fee and tuition, usually for the first academic year. Payment of the amount due should be made in either US dollars or Canadian dollars to the College of your choice by bank draft, money order or T/T wire transfer. Payment by cash or credit card can be made in person or on your behalf by a relative living in Canada. After receipt of your tuition fees we will send you the official Letter of Acceptance and a tuition fee receipt or tuition fee deposit receipt that are needed to apply for the Temporary Resident Visa and Study Permit.
Step 6
Apply for your Temporary Resident Visa and Study Permit at the appropriate Canadian Embassy, High Commission or Consulate in your country. The processing time will vary and it is best to apply as soon as possible. The main requirements for the Temporary Resident Visa and Study Permit are:
a. Completed Form: Application for a Study Permit
b. Proof of Acceptance (This is the original Letter of Acceptance issued by the College you intend to enroll)
c. Proof of Identity (A valid passport and four additional passport-sized photos)
d. Proof of Financial Support (You must be able to prove that you will be able to support yourself financially while you are in Canada)
e. A medical evaluation as required by regulations for certain countries.

Exact details regarding Temporary: Resident Visas and Study Permits can be obtained form the nearest Canadian diplomatic mission.
Step 7
After your application for a Temporary Resident Visa and a Study Permit has been approved by the Canadian Embassy, you are ready to plan your move to Canada, The student services coordinators at the College which ha accepted you are able to help you with this transition and will e pleased to assist with any details of your move.
Step 8
When you enter Canada you must:
a. Satisfy an immigration officer that you will leave Canada at the end of your studies
b. Have been accepted by the College you have applied for admission
c. Prove that you have enough money during your stay in Canada to pay for tuition fees, living expenses for yourself and accompanying family members, and return transportation for yourself and accompanying family members.
Step 9
Welcome to Canada!! Bienvenu au Canada!! You need to contact the College and register for your semester after you arrive in Toronto.